"...sprinkling of spooky video effects and a nicely arty but very confusing conclusion."
"I continue to be amazed and impressed by what it's possible to create with essentially no budget. Even more so with this movie, which was not only better filmed in the "seeing and understanding the actors" sense, but also in the "visual style" sense. The bit at the end with the blond guy who bore a striking resemblance to Mia Farrow (due to a pixie-ish haircut and a slightly woman-y turtleneck) was especially lovely. The synthesizer of suspensefulness even worked most of the time..."
"...really am impressed with what [the director] accomplished"
-Barbara May, Theyrecoming.com
Click HERE to order Glenville: Hell's Homecoming
Fleet Street Films - Other Products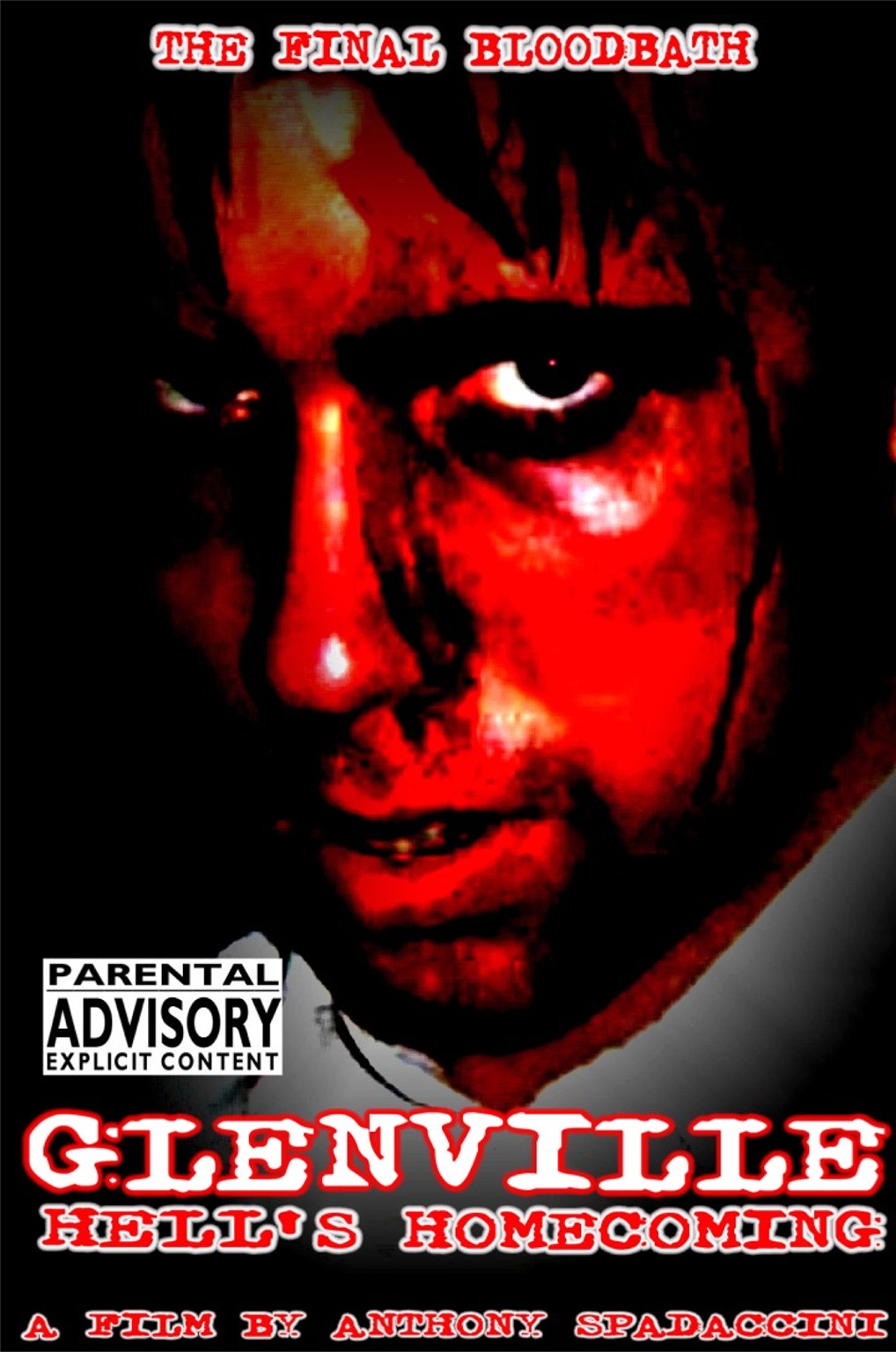 It is finally here. Glenville: Hell's Homecoming will premiere on DVD March 31, 2005. This is a two-disc special edition that includes feature-length commentary with director/producer/writer Anthony Spadaccini, a behind-the-scenes photo gallery, and trailer.
A limited collector's edition signed by Anthony Spadaccini will be available for only a short time.
You can order the film through this website or through FilmBaby.com. The film is $16.00 including shipping and handling.
Order now :-)
| | |
| --- | --- |
| | Order "Glenville: Hell's Homecoming" |